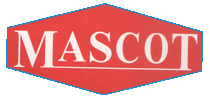 Fabricating and offering efficient Heavy Mill Machinery, Digital Weighbridge, Organic Fertilizer Plants, Electronic Digital Weighbridge, Industrial Chemical Plant, Sugar Plant etc as per core industrial norms and international quality standards.
Cement Plant
High quality cement that assist in developing buildings and structures is made in especially designed Cement Plant, which is developed in accordance with environmental safeguard norms. This plant is sectioned in various units such as main processing shed, electric room, blower room, etc, and is equipped with zero water discharge facilities that assist in proper water management, sophisticated pollution control equipments and automated cement processing machines. Utilization of hi-tech machines ensures low labor intensity, reduced capital investment, long term benefits, heavy duty operation, reliable and effective production. To produce different amount of cement, our offered product is available in various sizes and structures.
Key Features:
Less space consumption, low power occupation, rugged structure
Outfitted with advance machines that ensure cost-effective cement production in a stipulated time period
Availability in different sizes to produce different capacities
Easy to maintain, highly efficient and modern layout.