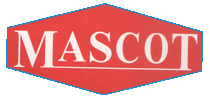 Fabricating and offering efficient Heavy Mill Machinery, Digital Weighbridge, Organic Fertilizer Plants, Electronic Digital Weighbridge, Industrial Chemical Plant, Sugar Plant etc as per core industrial norms and international quality standards.
Chemical Plant
What can be more beneficial than Chemical Plant to process and formulate chemicals on a large scale! Chemical Plant is an industrial chemical processing plant that compactly designed to process different types of chemicals effectively and promptly. Its basic objective is to formulate new substances by separation of various materials or biological transformation. For safe and speedy formulation, it its equipped with specialized equipments, heaters, evaporators, PLC, chemical reactor systems, waste water treatment devices, pollution controlling equipments, etc. What best describes this effective plant is its rugged construction and reliable operation. Due to the presence of acidic fumes and other actions, it is made using corrosion-free meals.
Key Features:
To ensure hassle free and quick operation it is precisely engineered
Involved less energy for fast and smooth operation
Easy to use and simple to maintain machines

Utilization of anti-corrosive metals for chemical

plant development.