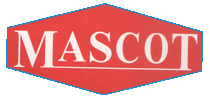 Fabricating and offering efficient Heavy Mill Machinery, Digital Weighbridge, Organic Fertilizer Plants, Electronic Digital Weighbridge, Industrial Chemical Plant, Sugar Plant etc as per core industrial norms and international quality standards.
Quality Confirmation

With our efficient quality control team, we conduct stringent checks on the production processes for Chemical Plant, Fertilizer Plants, Organic Fertilizer Plants, Construction Machinery, General Fabricators, Kettle Fabricators, Vessel Fabricators and Diesel Generator Sets etc. Our experts for quality thoroughly test each product on the basis of some rigorous parameters such as construction, performance, design and output rate in order to come-up with result bound solutions. Moreover, international standards and core industrial norms are adopted by us to bring forth an advanced range of Heavy Mill Machinery.

Our Offered Products
| | |
| --- | --- |
| 1 | Electronic Digital Weighbridge |
| 2 | Cement Plant |
| 3 | Industrial Chemical Plant |
| 4 | Construction Machinery |
| 5 | Material Handling Equipment |
| 6 | Fertilizer Plants |
| 7 | Sugar Plant |
| 8 | General Fabricators |
| 9 | Kettle Fabricators |
| 10 | Vessel Fabricators |
Infrastructure Facility

We own a wide as well as well-equipped infrastructure, which covers an area of 1200 square feet. The infrastructure is segregated into various departments such as production, manufacturing, quality control, R&D, warehousing & packaging. All these departments are installed with advanced machines and equipment. Moreover, our production unit has a large space, which helps us in running several production procedures simultaneously and smoothly. And our warehousing unit is capacious enough to store a large amount of products in a systematic manner.
The warehouse is outfitted with advanced product handling equipment, and has fire extinguishing facilities for complete safety of available stock. In addition, we offer environmental friendly and tramper-free packaging with the aid of our advanced packaging unit.

Some of the installed machines in the manufacturing unit are:

Arc Welding Machine
Arogan Machine
Band Saw
Drilling Machine
Lathe Machine
Milling Machine
Client Satisfaction

Being a client centric organization, we put extreme efforts towards optimum client satisfaction, and thus offer our customers the finest Fertilizer Plants, Organic Fertilizer Plants, Construction Machinery, Chemical Plant, Mini Cement Plant, General Fabricators, Kettle Fabricators, Vessel Fabricators etc., as per their essential and comprehensive requirements. Further, we ensure that all the offered products are fabricated in accordance of industrial norms and international standards.

We attain overall satisfaction of our clients, owing to following factors:

Accomplishment of all the requirements of clients
Easy modes of payment
Prompt services
Qualitative and customized products
Timely delivery of consignments
Company Mission

"Our mission is to deliver top grade organic fertilizer plants, whose dimensions can be molded as per client's requirements."

To realize this mission, we have made "Research and Development", an integrated process of our production. In line with this, we conduct studies for innovating new production method without compromising the product's quality.

Why Choose Us?

We have specially employed a team of quality controllers for offering a range of defect free plants, machinery for the segments of chemical, fertilizers, construction, etc. The team and qualitative attribute of our products are the two basic selection criteria for our company by clients. Some of the other selection criteria are:

Wide distribution network including logistics support for timely delivery
Implementation of research activities in collaborative manner for better integration
Assure high performance of organic fertilizer plants, and other machinery
Specifications of machines and equipment are in chorus with industrial guidelines & standards