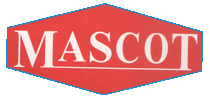 Fabricating and offering efficient Heavy Mill Machinery, Digital Weighbridge, Organic Fertilizer Plants, Electronic Digital Weighbridge, Industrial Chemical Plant, Sugar Plant etc as per core industrial norms and international quality standards.
Construction Machinery
Construction Machinery is a widely used machinery at construction sites that performs various operation from mixing concrete to handling heavy and bulky building making materials. This type of machinery effectively performs heavy duty operation and is sturdily dimensioned using anti-corrosive metals. Machinery we are involved in offering includes mixer machine, hoist, etc. This type of machinery is developed and designed to assist labor at construction site. To meet variable requirements of customers, it is made in different sizes and capacities and possess user friendly interface. High load bearing capacity, rust proof body, prompt operation, portable, is what best describes the construction machinery.
Key Features:
Employment of rust-resistant and sturdy metals for the development of offered machines
Cost-efficient, safe, quick and reliable operation
User friendly controlling system, easy to maintain
Less time consuming, robust construction and dimensionally accurate.