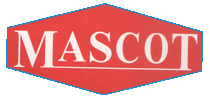 Fabricating and offering efficient Heavy Mill Machinery, Digital Weighbridge, Organic Fertilizer Plants, Electronic Digital Weighbridge, Industrial Chemical Plant, Sugar Plant etc as per core industrial norms and international quality standards.
Material Handling Equipment
For easy, safe and reliable movement, storage, protection and control of industrial goods, what can be better than effective running and mechanical Material Handling Equipment. This type of equipment finds huge applicability in warehouses, processing units and construction sites and is ideal for lifting bulky as well as heavy industrial goods which may include minerals, pharmaceuticals, machines, etc. Conveyor, hoist, etc, are some major handling equipments that are best known for high corrosion resistance, easy maintenance and simple installation. To perfectly suit the demands of various manufacturing segments that necessitates storing raw materials, transporting them to workplace and assembling finished goods in storehouses, we are offering Material Handling Equipment in various dimensions.
Key Features:
Timely movement of industrial goods when required
Safe and efficient movement of materials to the desired place
Minimal or no risk of goods damaging
Reduced labor cost, increased efficiency, storage of goods utilizing minimum space.