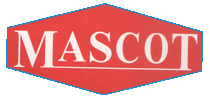 Fabricating and offering efficient Heavy Mill Machinery, Digital Weighbridge, Organic Fertilizer Plants, Electronic Digital Weighbridge, Industrial Chemical Plant, Sugar Plant etc as per core industrial norms and international quality standards.
Sugar Plant
Sugar Plant is also known as sugar producing mill or factory that processes sugarcane to make raw cane sugar, mill white sugar and refined white sugar. This is a compactly designed plant that is installed with rugged sugarcane processing equipments and piping to reduce energy consumption. To perform effective and hassle free operation, it is structured in different sections like cane reception, processing, etc, and is equipped with various machines such as cane carrier machines, shredder, milling train, heater, evaporator, filter, crystallizer, separator, boiler, centrifugal, etc. To fulfill the demands of operators, our offered range comes in different dimensions along with customization option.
Key Features:
Well-structured, modern layout, installed with automated machines to ensure prompt operation
Easy to develop, minimal maintenance cost, low capital investment, stable functionality
Simple, efficient and effective sugarcane processing operation
Safe to use, less power consumption, PLC Control, longer serving life.