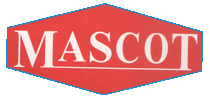 Fabricating and offering efficient Heavy Mill Machinery, Digital Weighbridge, Organic Fertilizer Plants, Electronic Digital Weighbridge, Industrial Chemical Plant, Sugar Plant etc as per core industrial norms and international quality standards.
Fertilizer Plants
Fertilizer Plants are compact and ruggedly structured plants that are developed to make fertilizer, which can further be added in the soil to increase its productivity and plant growth. For safe and effective performance, these plants are equipped with blending and fermentation of raw materials technology and automated biological and organic fertilizer producing machines and equipment, which consumes less power as well as space. Along with this, these plants possess composting tanks (of different sizes), area for optimum material storage and processing shed. Impeccable finishing and robust structure is a result of anti-corrosive metals used to make these plants.
Key Features:
Highly demanded in agricultural domain to process fertilizers and hence improve plant development
Easy maintenance, simple installation, beneficial results, low capital investment
Outfitted with technologically advance machines that consumes less power
Optimum operational fluency, resistance to corrosion.