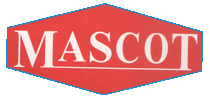 Fabricating and offering efficient Heavy Mill Machinery, Digital Weighbridge, Organic Fertilizer Plants, Electronic Digital Weighbridge, Industrial Chemical Plant, Sugar Plant etc as per core industrial norms and international quality standards.
Industrial NPK Plant
With the excellent support of our highly qualified business acumen, we are instrumental in manufacturing and exporting Industrial NPK Plant. Precisely engineered by our expert professional utilizing fine quality metals, these Npk plant is broadly used for producing inorganic fertilizers and biological fertilizers. Available in different technical specifications, our Industrial NPK Plant can be customized to meet the exact requirements of different industrial applications.
Features:

Corrosion resistance
Easy to use
Impeccable efficiency
Components of NPK Production Line
Weighing & Blending System
Belt conveyor
Furnace
Rotary drum granulator
Rotary dryer
Rotary cooler
Rotary coating machine
Packing machine
Cyclones & dust collector
Vibrating screen
Bucket elevator
Scrubbers